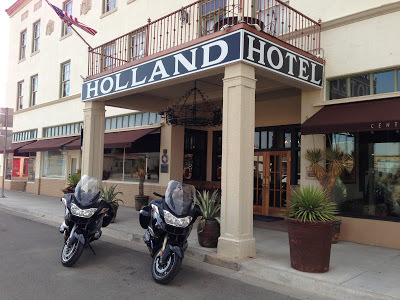 Holland Hotel in Alpine, Texas
The Holland Hotel in Alpine like the Gage in Marathon and El Paisano in Marfa is another one of those classic hotels worth staying at while riding the Big Bend and Davis Mountains. They've got a nice bar facing the street where you can sit and enjoy a cool beer after a long day's ride. The restaurant runs along the backside of the bar and into an outdoor patio. On certain days they've got live music in the patio area and on those occasions a good size crowd gathers.
The rooms are classy and more period type than you might be used to, but it makes for a good stay. For your added comfort each room is provided with ear plugs since the railroad is just across the street and those trains seem to run about every hour.
Of course, you're right in the middle of town so you can take a stroll around and check out beautiful downtown Alpine without having to ride anywhere. Unlike Marathon, there's a few things to see and do in Alpine so it's worth considering next time you're making it down to Big Bend National Park.
Train Across Hotel Runs Through Alpine
At the Holland Hotel Bar During Spring Thunder Storm
Holland Hotel
Fort Davis Headed North
Hotel Lobby Area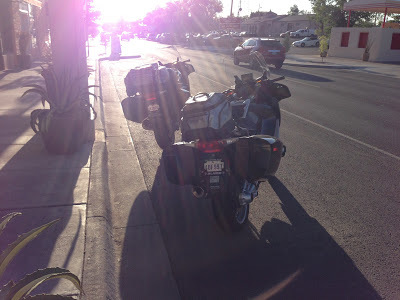 Just before early morning departure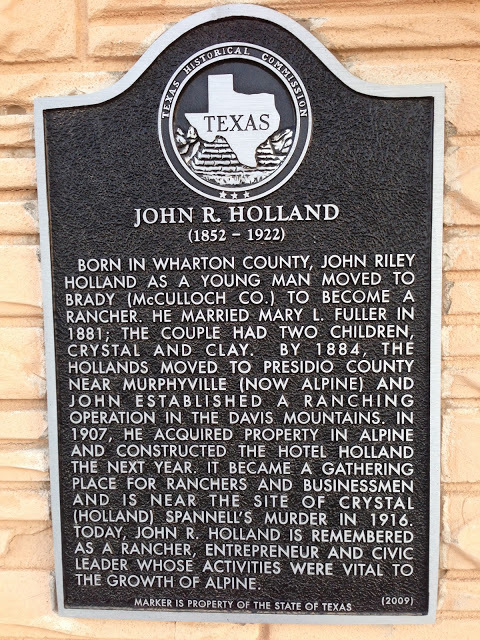 John R. Holland Bio
"Common battery telephone service..."